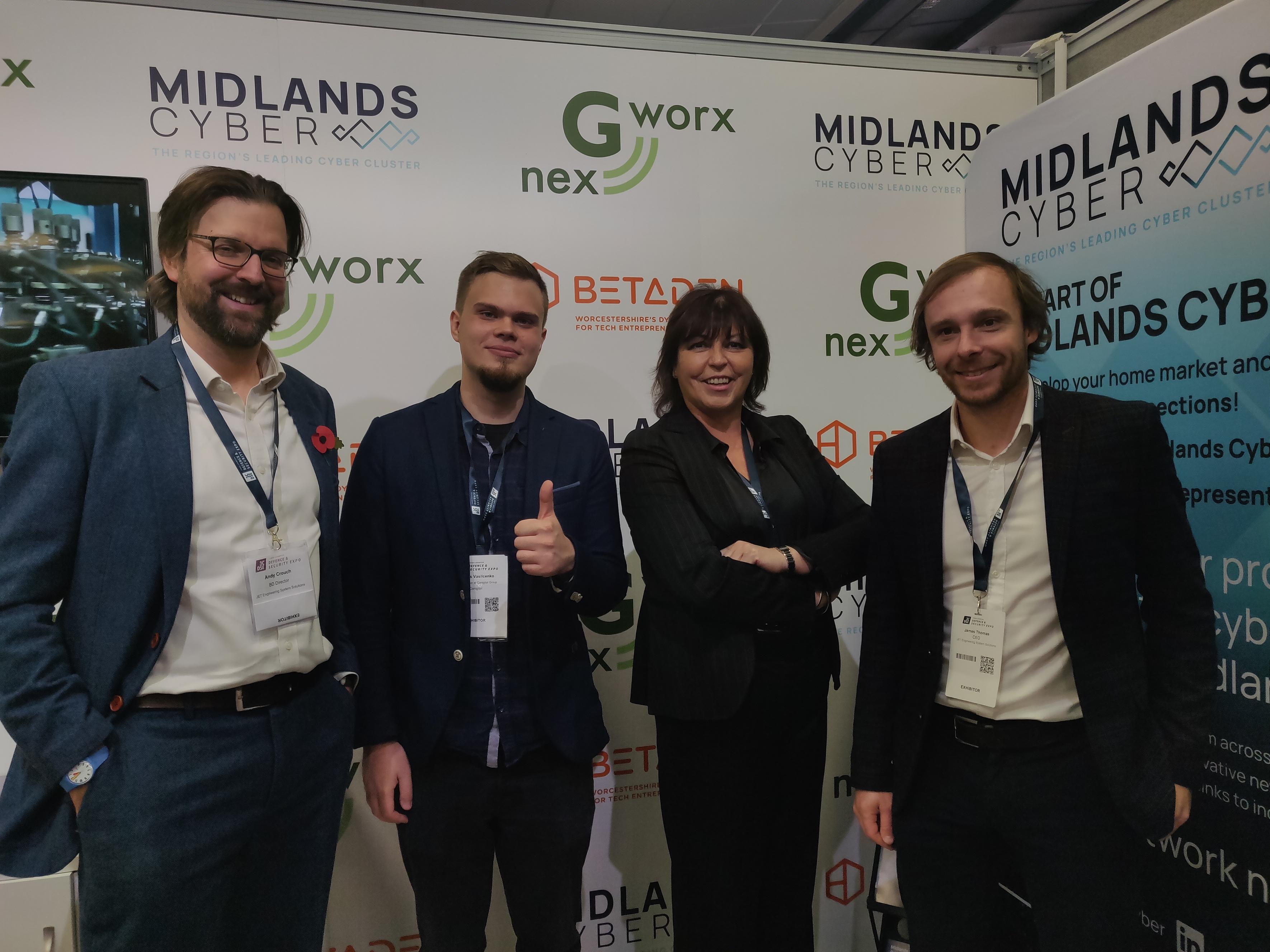 Midlands Cyber to premier new brand at Security and Defence Expo on 4th November.
03 Nov 2021
Midland Cyber's stand will be shared between themselves and stand partners, Commercial Tech Accelerator BetaDen and NexGWorks (formerly Worcestershire5G). The national event, which spans across two days at the Three Counties Showground in Malvern anticipates the attendance of up to 2000 decision-makers from the Military, Law Enforcement, Government, Private sector, Security Agencies, Aviation, Transport and Emergency services to view the work of over 100 exhibitors from the defence and security sectors. Those who wish to attend the expo are invited to register now on the 3CDSE website to request registration access.

Committed to representing the Midlands' natural strengths in manufacturing and security by design, the cluster have offered some of their network the opportunity to promote their work to a new defence audience set to attend the expo. Those registered to attend will also have the opportunity to hear from Wembley Partners, Priszm Technologies, JET Engineering System Solutions Ltd, Coinitial and D-Sig Data Security – all established cyber security and advanced Manufacturing focused businesses working with Worcestershire's commercial tech accelerator, BetaDen.
CEO of Worcestershire Local Enterprise Partnership Gary Woodman spoke of his hopes for Midland Cyber's debut event, 'The Three Counties Defence and Security Expo is a brilliant opportunity to bring Midlands Cyber to a new audience, the cyber ecosystem in the Midlands is strong and Midlands Cyber is committed to showcasing the regional strength at this prodigious event ' After a year of virtual events and a complete brand refresh, the Three Counties Expo provides an exciting arena to showcase Midlands Cyber. To discover more information about the new cluster's involvement with 3CDSE and to join the network please visit their website. https://www.midlandscyber.com/ Twitter - @MidlandsCyber Linkedin – Midlands Cyber

Made in the Midlands, Sold to the World Roadshow.
29/03/2023
International Cybersecurity Forum in Lille, France
05/04/2023