The Regional Cyber Cluster for the West Midlands
We understand the struggles that cyber businesses face when trying to gain access to international connections and form new partnerships or connections. That's why we're dedicated to helping you navigate these challenges and achieve your goals.
Our team is passionate about connecting cyber businesses with the resources they need to succeed. We use our extensive network of industry contacts and in-depth knowledge of global markets to identify new opportunities for growth and expansion.
With this support, you will be able to forge valuable partnerships with like-minded organisations around the world. Whether you are looking to establish a presence in new markets or collaborate on cutting-edge research projects, we have the expertise and experience to make it happen.
So if you're ready to take your cyber business to the next level, let us help you unlock the power of international collaboration. Contact us today to learn more about our services and how we can assist you in achieving your goals!
The Midlands Cyber cluster offers numerous benefits for businesses and individuals in the West Midlands region, as well as the wider cyber industry.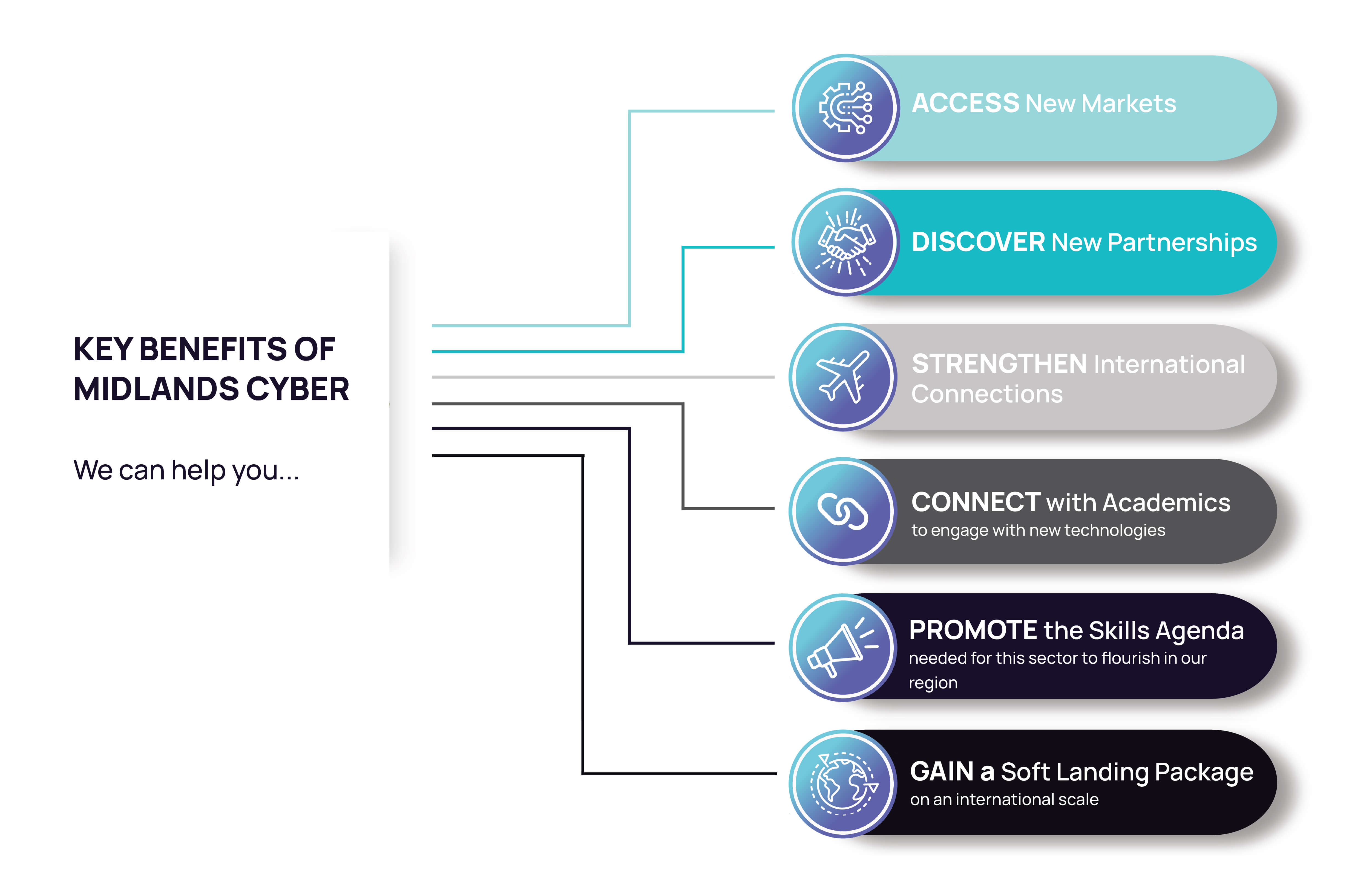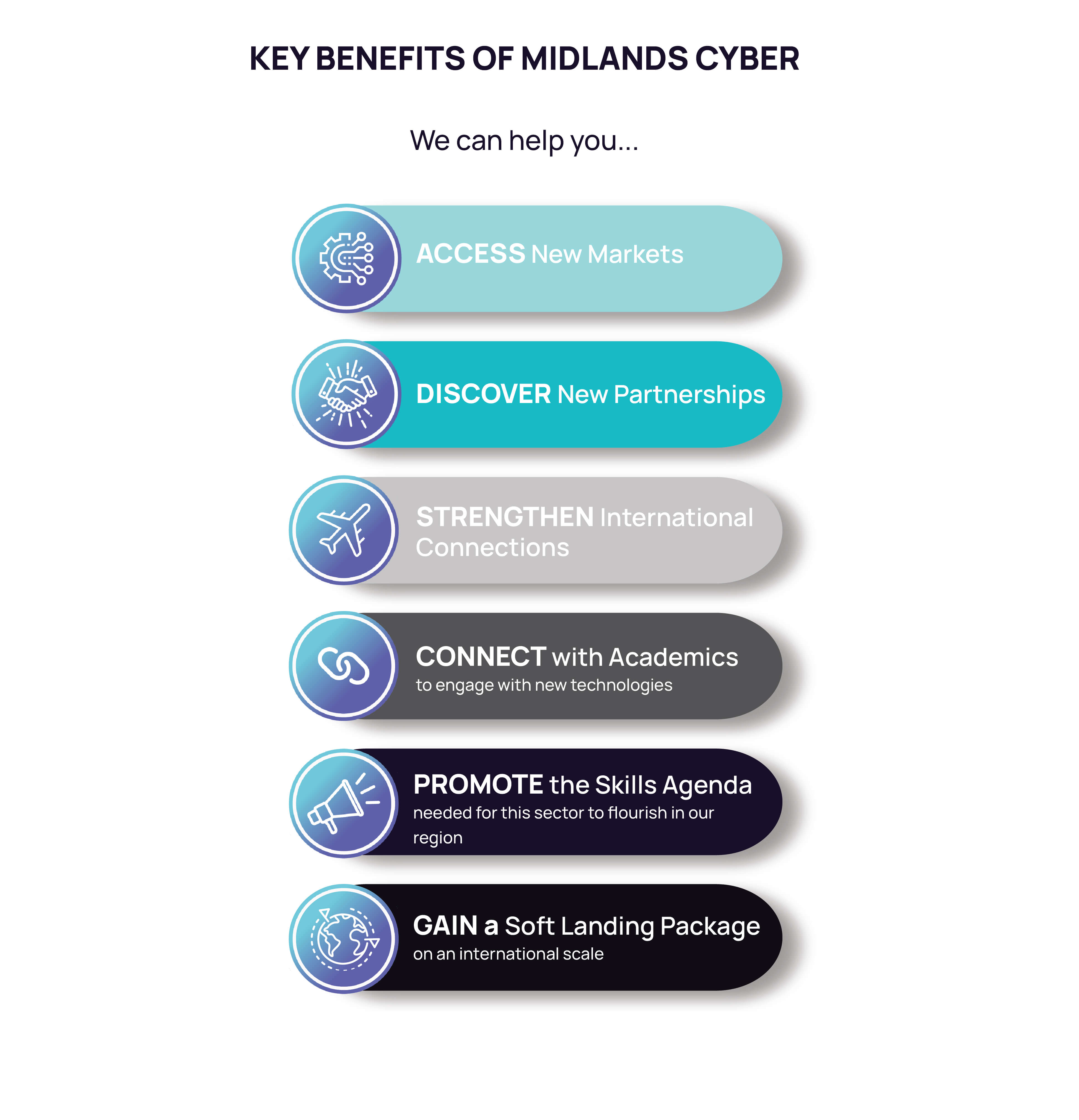 26 September 2023
Trade in Legal Services – West Midlands
The Midlands After Hours Networking Events from the Department for Business & Trade (DBT) will help to facilitate networking opportunities and build your knowledge and best practice in selling your services internationally.
13 October 2023
EBC Cyber Security Event
Find more about the upcoming EBC Group Cyber Security Event.
25 October 2023
The CyberWomen Conference 2023
Mark your calendars for an exceptional event! The CyberWomen@Warwick team, in collaboration with CyberWomen@Coventry, is back with the highly anticipated "The CyberWomen Conference 2023."