Cyber security is the fastest growing sector in the Midlands, boosted by the region's strong position related to advanced manufacturing, automotive, rail and other key industrial sectors.


As businesses continue to digitise, their requirements for cyber products and services become critical.
The Midlands has significant strengths in the Internet of Things (IoT), 5G innovation and Security by Design. The region also has the largest concentration of business, professional and financial service companies outside of London. This includes an impressive range of company headquarters, such as; KPMG, HSBC, HS2, Falanx Cyber, JCB, Jaguar Land Rover, Rolls Royce, QinetiQ and IBM.
Due to the strong market opportunities, the proximity of other major cities, comparable lower operational costs and the highly skilled talent base, the cyber security sector is growing rapidly, and our cyber cluster can help you reach new heights!


Mobility and Transport
The opportunity within the transport sector is vast; and due to the Midlands Historic manufacturing and transport industry there is a focus on cyber 'secure by design'. The National College for High Speed Rail and Coventry University's centre for Mobility and Transport apply Cyber Security research to transport technologies, including automotive, rail and intelligent infrastructure.


Quantum Tech
The UK National Quantum Technologies program promised investment of £270million into the research and development of Quantum Tech, with a vision to create a Government, industry and Quantum tech community. In the final few years of the program, this sparked an emerging industry hotspot in the West Midlands.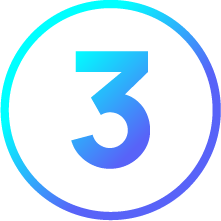 Supply Chain Digital Security
We are part of a growing region, identifying, assessing and managing cyber security risks in the supply chain, encompassing technological and human risk factors. In the past 2 years there has been increasing numbers of manufacturing supply chain attacks, this growing risk has lead to manufacturers being asked by their customer base to show evidence of a cyber security plan or guarantee robust cyber security measures, before conducting business with them.

FinTech
The Midlands is home to the UK's largest financial service industry outside of London and this is expected to grow by 25% by 2025. With a range of global financial firms, including Deutsche Bank, KPMG, Capital One, Santander, Al -Rayan and PwC, Rapid growth in this sector has been widespread.