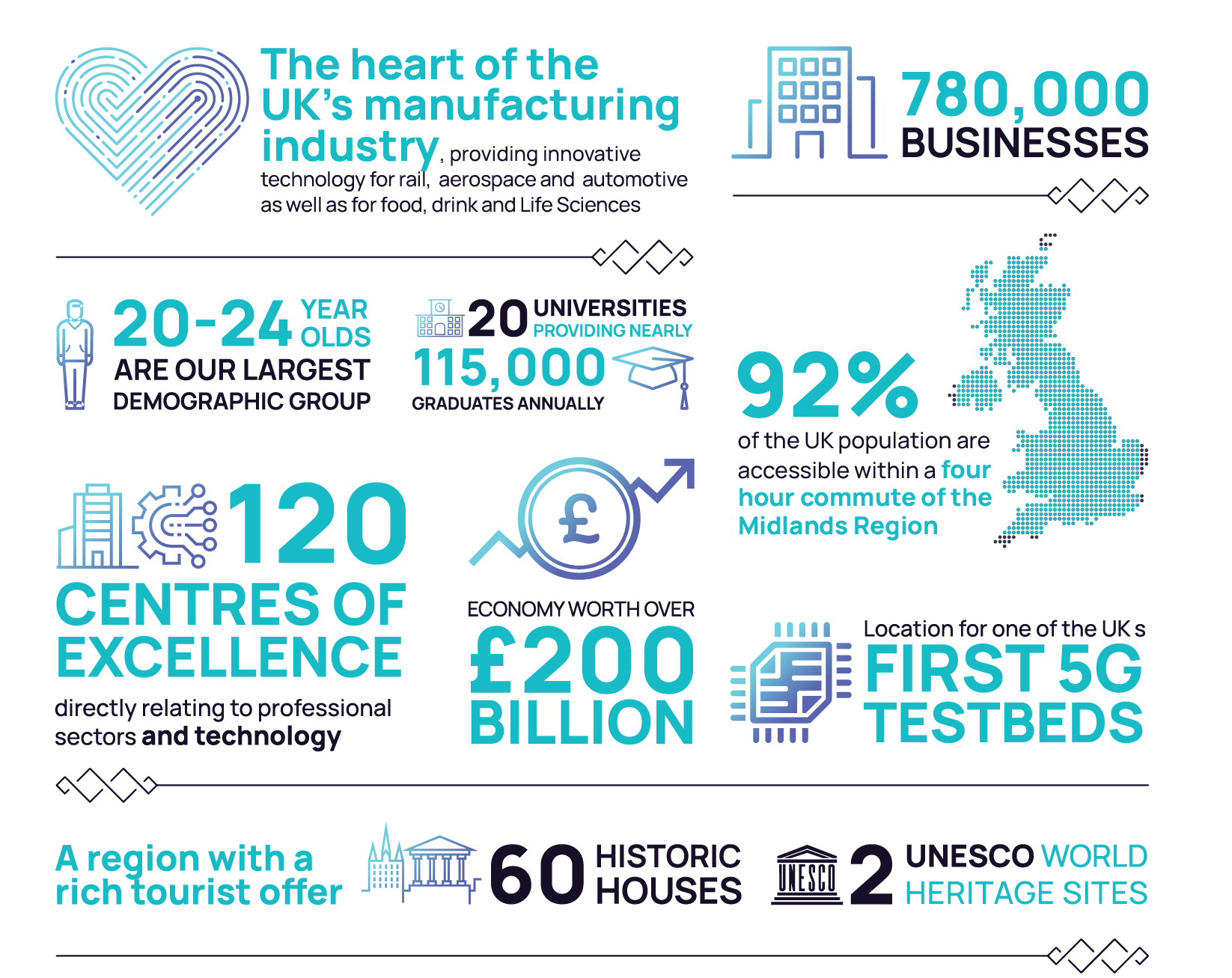 With a fast growing economy, abundance of cross industry business ventures, excellent transport links and a rich networking culture, it is no wonder that the Midlands has established themselves as one of the most dynamic and diverse regions in the UK.
The Midlands boasts some of the most enviable transport links outside of the capital. Within an hour you can travel with ease between UK major cities, Birmingham, Coventry, Hereford, Leicester, Lincoln, Nottingham, Stoke on Trent, Wolverhampton and Worcester are all on your doorstep. Additionally 92% of the UK are within a four hour reach, and are only expected to become more accessible with the completion of HS2. The Midlands acts as a central hub of connectivity for the rest of the UK, making it a desirable business location.
Home to over 10 million people and over 780,000 businesses, the economy of the Midlands is worth more than £200 billion, it is also covered by the UK government's Midlands Engine programme which supports economic growth in the region. Coupled with advanced manufacturing, Academic, Automotive, Internet of Things, Rail and Fintech industries, the Midlands are an internationally recognised investment focus.