The leading cyber cluster in the UK. Home to QinetiQ, GCHQ, cross-sector industry, and the UK's only 5G test bed focussed on Industry 4.0. Cyber Valley is home to 20% of the UK's top cyber companies. We can provide access and introductions to leading government security agencies in the Midlands (home of industry in the UK). We can also provide introductions to cross-sector industry partners.

Fast Track to Customers
We can help you get to market quickly. We have relationships with both businesses and local/national government. We will work with you to give you warm introductions to key markets and customers. We can introduce you to QinetiQ, GCHQ and growing firms across key sectors in relevant security markets.

Fast Track to Office Space
Free co-working space at Malvern Hills Science Park – with access to cutting edge 5G team. Good 3-30,000 sq ft space if you are growing, or 'Game changer' sites if you are looking for HQ or something bigger.
Launchpad to America
Use the Midlands as your launchpad to the US. Worcestershire has a Memorandum of Understanding with Maryland in the United States, home to the NSA and a strong cyber cluster.
We also have good links with Boston (CIA), Fairfax and Virginia. The Americans trust and value our relationship.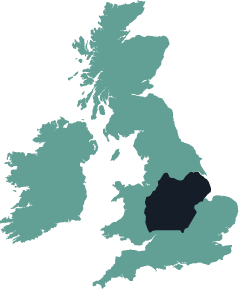 SECURITY TECHNOLOGIES
Midlands Cyber is perfectly positioned in the UK, operating at the forefront of security technologies. With links and relationships with some of the UK's biggest and influential cyber related business, Midlands Cyber has the ability to enable international growth.

MOBILITY AND TRANSPORT
The Midlands has a clear ambition to maximise cyber technologies to deliver a secure transformation of connectivity and transport. Home to the largest transport infrastructure programmes in the country (HS2 rail line) and major rail, road and smart connectivity projects. This Midlands is fast becoming the UK's transport innovation testbed and plans to maximise the potential of our two international airports. Cyber security is the foundation for these programmes and your product could play a key role. We can get your solutions in front of the right people, in one of the most lucrative markets in Europe.


SMART FACTORIES
The Midlands is at the heart of UK industry. Worth £218b and home to the leading manufacturing companies in Europe. We can provide introductions to established manufactures including Worcester Bosch Group, Yamazaki Mazak, GKN and extensive cross sector supply chains and brands such as Jaguar Land Rover. Home to a pilot 5G industry 4.0 test bed and innovative smart factories. This is responsive and relevant market with firms keen to exploit smart factory opportunities. Your product could be the solution.

The Midlands Engine has for the first time overtaken London as the chief home of Britain's private companies with the fastest growing profits

The Sunday Times, 2018

Midlands Cyber provided me with direct access to UK security agencies including QinetiQ and GCHQ. It would have taken me years to establish these senior connections without their support.


Clive Summerfield, CTO of Auraya Systems, winner of Midlands Engine Tech Competition