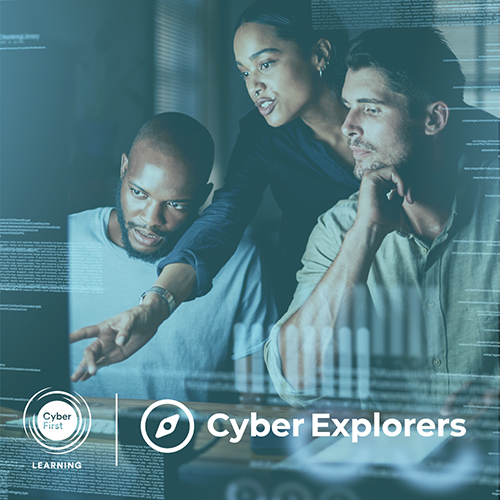 Cyber Explorers Cyber Security Learning Content
20 Mar 2023
We are excited to announce that soon, Cyber Explorers will have new cyber security learning content!
The programme will have two parts. Firstly, the Challenges, where a citizen can be selected to complete activities showcasing cyber security's vital role in daily life and almost all careers. Secondly, the brand-new Missions will build more advanced skills as the programme delves deeper into compromised networks, systems under attack, and infected devices.
After completing all seven, students will face a final challenge that further describes the Computer Misuse Act and introduces the National Cyber Agency's Cyber Choices program, which aims to teach young people how to make the right decisions in using technology legally and ethically.
The first three new missions are landing this week, with more releases to follow soon. Whether students are tech enthusiasts or not, this fun and a truly immersive tool is perfect for Key Stage 3 or S2/S3 students.


Webinar: Fast Track Business Development - Cyber Opportunities UK/US
06/06/2023
Midlands/Maryland Cyber Meet Up Event
23/06/2023