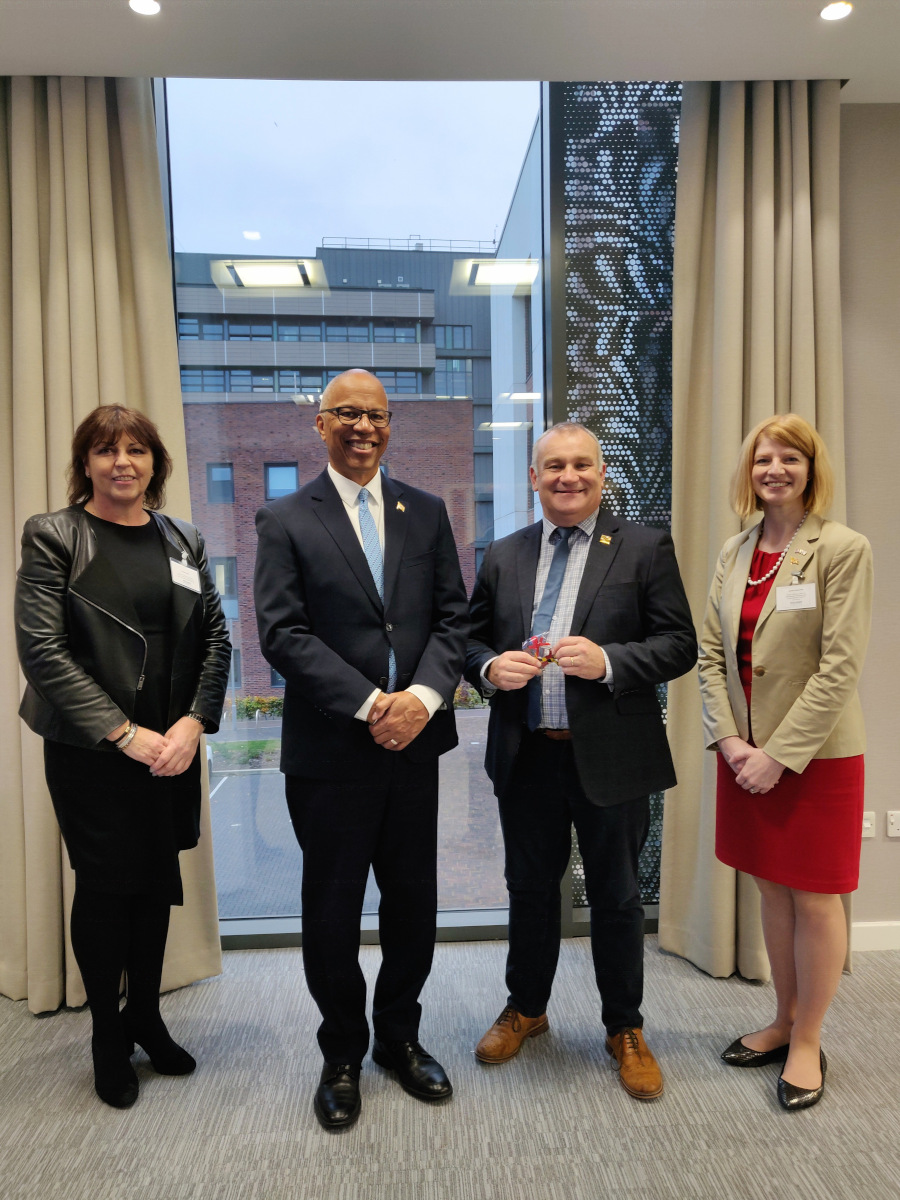 A Transatlantic Partnership – Midlands Cyber Cluster welcome US state Lt. Governor Boyd Rutherford to Birmingham University.
19 Nov 2021
On the 19th November
The regional Cyber Security Cluster for the West Midlands, Midlands Cyber, are thrilled to have welcomed Midlands Engine MOU partner, The Maryland Department of Commerce US, to the Midlands UK.
The event activity took place in line with a transatlantic economic partnership (Memorandum of Understanding /MOU) that has existed between Midlands Engine and the Maryland Department of Commerce since 2018, for which Midlands Cyber is the partnership executor. Following a successful initial three years, the partnership was re-signed and extended for a further three years by Lord-Lieutenant for Nottingham and Chair of Midlands Engine Sir John Peace.
Following the easing of Covid-19 restrictions in August 2021, Midlands Cyber were thrilled to have the opportunity to host their partners in the Midlands for an afternoon regional networking event centered around Maryland's strengths in Quantum Computing. The cluster invited 25 key connections from their ecosystem; including Midlands Cyber Director and CEO of Borwell Data Security Steve Borwell, the regional Senior Policy Lead for the Department of Digital Culture Media and Sport, along with Professors In Software Security from the Universities of Wolverhampton and Aston. All delegates were invited to an afternoon networking lunch at The Edgbaston Park Hotel on Birmingham University Campus. The invited delegates were greeted with an address from Gary Woodman, CEO of Worcestershire Local Enterprise Partnership, 'Midlands Cyber are pleased to address our international partners along with regional stakeholders, today's event is another action driving further trade and investment opportunities in this developing sector'. Maryland Lieutenant Governor Boyd Rutherford followed with details on the hopes for the new academic connection, interest in the UKs quantum capabilities and future shared collaboration.
As national innovation lead for the UK Cyber Cluster Collaboration (UKC3), Midlands Cyber were excited to pilot the cluster's new regional partnership with the university. Professor Kai Bongs, Principle Investigator of the UK Quantum Technology Hub and innovation lead for the Universities' School of Physics and Astronomy attended the event as keynote speaker, offered US delegates a tour of the state-of-the-art Quantum Technologies Hub and overview of the university's strengths in Quantum Technologies.
After an incredibly successful MOU activity and pilot event with the University, the three organizations are looking forward to progressing this new working partnership. The networking event concluded with a closed discussion between the MOU signatories, the outcome of which will be brought to fruition in 2022.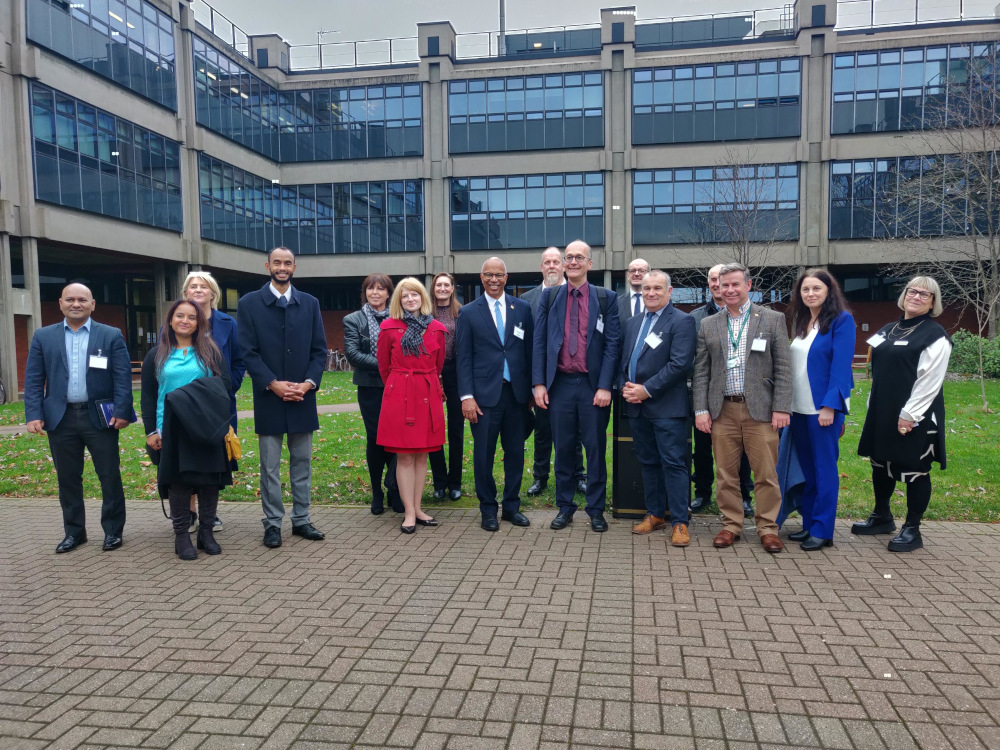 Webinar: Fast Track Business Development - Cyber Opportunities UK/US
06/06/2023
Midlands/Maryland Cyber Meet Up Event
23/06/2023