Recruitment for BetaDen Cohort 6 is Open - Apply Now!
Date: 01 Aug 2022 to 23 Nov 2022
Time: Taking Applications Now!
Location: Malvern Science Park
Midlands Cyber partner, BetaDen Commercial Tech Accelerator are taking applications for their latest cohort.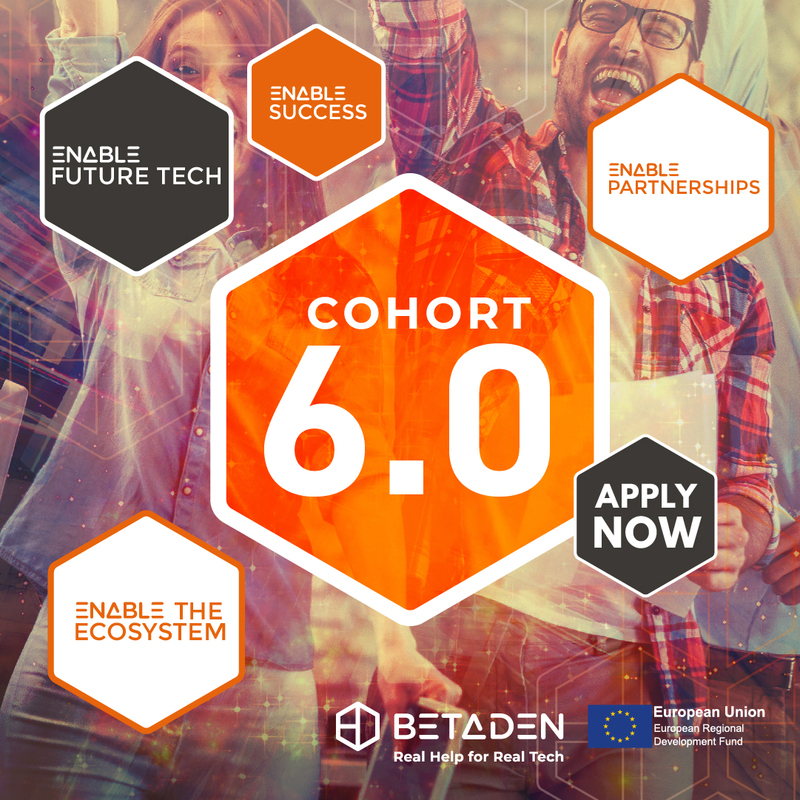 Midlands Cyber Partner, The BetaDen Tech Accelerator, are recruiting for their latest cohort! Are you ready to elevate your tech innovation and gain real help for real tech? BetaDen's revolutionary 6-month accelerator programme offers entrepreneurs with next-generation tech the chance to maximise their market potential.

Transform your product or solution with dedicated access to extensive technology networks, a £10,000 Proof Of Concept grant, free office space, commercial support from leading mentoring partners, £2,000 Marketing Fund, and access to 5G. All that and more, equity-free.
Having supported 30 early-stage tech companies, that are looking for the next generation to inspire advances across multiple industries including AI, IOT, 5G, Cyber, Edge Computing, Biometrics, Meditech and Industry 4.0. As well as supporting entrepreneurs and early-stage businesses, it also provides a space in which established organisations can develop their tech-related R&D activities locally but off site ; offering an environment for innovation to flourish.

The BetaDen package worth over £50,000 includes:
A fully supported 6-month program
Access to Worcestershire's 5G testbed
Support from Technical and Commercial mentors for advice in: Strategic Marketing, Raising Investment, Product Development, Intellectual Property, Accounting and Structure, Mindset and much more
Contracted £2,000 marketing support fund per founder Dedicated free office space within Science Park environment
Access to the ecosystem and extensive BetaDen Technology Network
Events and Tech Talks
BetaDen's impact and success is reflected in the accomplishments of their Cohort Alumni, with business partnerships being established between cohort companies and larger organisations such as HS2, The NHS, RoyalMail and Network Rail.
Successful applicants will enjoy being part of a varied cohort of businesses and will be equipped with the resources and experience that BetaDen can offer, accelerating their business models to commercial market readiness. The programme allows you to utilise the exclusive grant funding on areas such as:
Product testing and certification IP/Trademark Product launch (exhibitions/events)
New marketing material
Cloud based services/infrastructure
Outsourcing costs for technology development
External market research
Time is ticking, the applications will close on the 1st of August 2022 at 8PM!
Applications to accelerate your route to market are open!
Midlands Cyber at Birmingham Tech's Summer Social
17/08/2022
Academic 'Cybersecurity Partnership project' - Nord France Invest and Midlands Cyber
04/09/2022
Developments in Security For Aerospace and Defence
20/09/2022