How to expand in France and unlock the EU market?
Date: 01 Oct 2021 to 02 Sep 2021
Time: 11:30am - 1:30pm
Location: Online Event
Find out why France is one of the fastest growing fintech hubs at our webinar for entrepreneurs.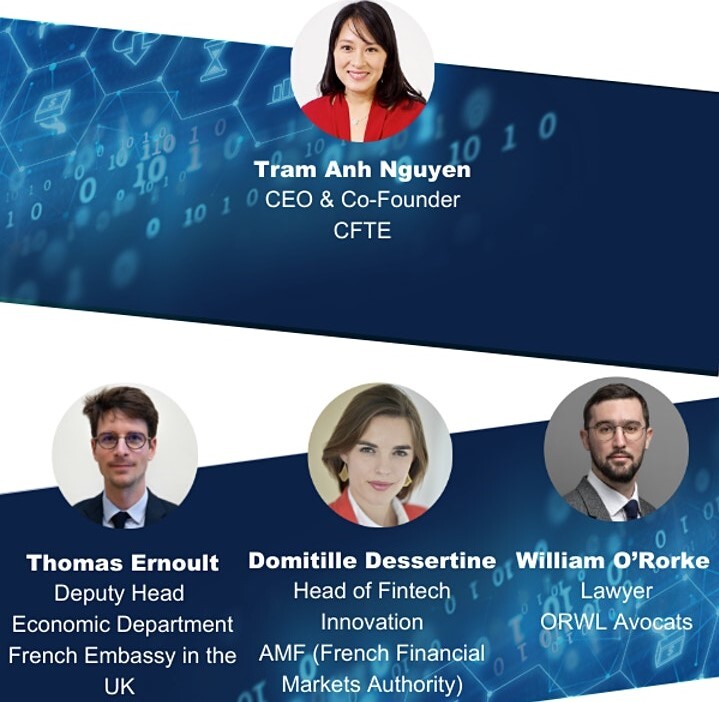 French fintech startups had another record year in 2020, raising funds of €828 million, an increase of 18.5% on 2019's impressive figures. 7 of them joined Next40, an index of France's 40 most promising startups. Having already raised nearly €1.5bn in the first half of this year alone, 2021 will smash yet more records.
Join us to hear from keynote speakers who will share exclusive insights and opportunities for innovative financial services companies.
TRAM ANH NGUYEN - CEO and Co-Founder CFTE
THOMAS ERNOULT - Deputy Head, Economic Department, French Embassy in the UK
DOMITILLE DESSERTIME - Head of FinTech Innovation, AMF (French Financial Markets Authority)
WILLIAM O'RORKE - Lawyer ORWL Avocats.
Attend this event to:
Get the latest information on benefits & regulations in France
Learn how to successfully set up your operations in the EU & France
Find out about French government support for fintech's
Connect with British & Irish fintech's that have already expanded into France
Event details: Online webinar Friday, 1st October 2021 11.30am to 1:30 pm BST For any plans to set up in France or any questions about this webinar, please do get in touch: quentin.poret@businessfrance.fr Can't attend? Register anyway and we'll send you the recording.
Cybersecurity – Cross-Channel opportunities
21/10/2021
MIDLANDS CYBER EVENT! Three Counties Defence and Security Expo
03/11/2021
Cyber Security & Data Protection Summit
10/11/2021