DESI London
Date: 16 Sep 2021 to 17 Sep 2021
Time: 9:00am - 17:00pm
Location: EXCEL London
Access the Global Market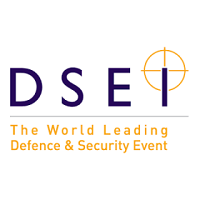 The defence industry will be re-united in full force for the first time in 18 months at DSEI in September - and nothing beats meeting face-to-face, making connections and talking through business projects. DSEI and DSEI Connect 21 will showcase over 1,000 defence and security suppliers – including all the major prime manufacturers plus more than 100 new exhibitors.
The event will also host daily showcases and demos plus an unparalleled content programme featuring keynote addresses from top defence officials and military figureheads and eight seminar theatres featuring MOD-led content.
Whilst DSEI will be a live event in London, for those who cannot join us in person, the DSEI Connect virtual event platform will enable you to fully participate remotely. DSEI Connect provides all registered participants (whether attending in person or virtually) access to live-streamed and on-demand content.
It also allows you to identify and arrange virtual or in person meetings with potential business partners, bringing DSEI to you wherever you are.
Cyber Security for Small Businesses
23/09/2021
Protecting Manufacturing Assets against the Increasing Cyber Crime Threat
28/09/2021
How to expand in France and unlock the EU market?
01/10/2021