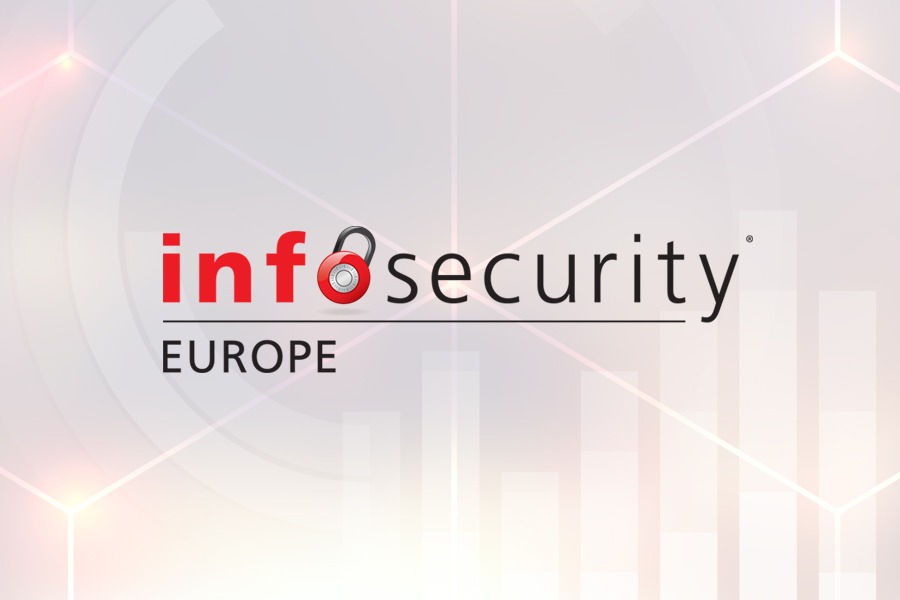 Midlands Cyber Security Cluster to exhibit at Europe's most prolific Cyber Security Event.
13 Jun 2022
Midlands Cyber Security Cluster to exhibit at Info Security Europe 21st - 23rd June 2022.

Midlands Cyber are pleased to announce that they are exhibiting at Info Security Europe on the 21st to the 23rd of June 2022, Europe's largest gathering of the information security community. The cluster will represent the established cybersecurity industry of the West Midlands among a platform of international thought leaders and cyber firms from across the globe.
This year, Midlands Cyber Cluster are pleased to have the opportunity to strengthen their connection to the Maryland Department of Commerce based in Baltimore in the US. The cluster has a prehistoric inward investment relationship with the Department of Commerce Cyber team though a Memorandum of Understanding (MOU) dedicated to promoting growth and visibility of the cybersecurity ecosystems in both regions. This year the cluster are planning to elevate this relationship to new heights with their Info Security Europe event agenda across the 3 days, including an exclusive networking event for delegates from both sides of the globe at The Bokan in Canary Wharf on the 22nd. Midlands Cyber and the Department of Commerce for Maryland hope to use this opportunity to strengthen connections between regional stakeholders in both regions, continuing a conversation which has guided MOU activity for the past 3 years.
This is the third year which the Cluster have exhibited at Info Security Europe. In keeping with a legacy from previous years, Midlands Cyber are thrilled to announce that they will be representing 7 companies from across the Midlands at the international industry event, company profiles below.
Cyber Quarter
Cyber Quarter is a Cyber Security Centre based in Herefordshire, providing a single hub for cyber security needs for small or large businesses. The centre if backed by the expert academic team of the Wolverhampton Cyber Research Institute. Cyber Quarter's vision is to become a national hub to enhance and consolidate national and international security.
GoldiLock
Goldilock's absolutely unique, US patented TruAirgap™ solves device vulnerability challenges without compromise. Available as a hardware platform or cloud-based SaaS, data and networks are physically isolated or made available on demand. Access controls are secure, convenient, and simple for users and IT teams, yet remain hidden from attacker visibility. Unlike traditional solutions, TruAirgap™ is not controlled using the internet. By leveraging non-IP based methods such as non-IP telefony and proprietary secure SMS stack, risk of compromise is exponentially reduced, so data and networks are isolated or accessed conveniently on demand.
Prizsm Technologies Ltd
Prizsm Technologies Ltd. was founded by a highly experienced team who have designed and delivered some of the most secure and mission critical systems in the world. Prizsm's products enable anyone to easily protect and secure their information in the public cloud.
Prizsm's unique multi-cloud distribution approach enables businesses to retain data safely at all levels of security classification. From the edge to the core Prizsm provides a Quantum Resistant approach to storing and transmitting digital information. The Prizsm Storage Platform has been thoroughly tested by top security experts and cryptologists and has successfully been through UK MoD testing programmes.
SKALES
SKALES offers a solution tackling phishing, empowering staff and adopting a unique an innovative approach with its multi-modular solution fills the gaps of existing anti-phishing tools. SKALES runs in the Cloud, so no software is required - making it fast and easy to set-up. Deploying through Microsoft's Office 365 and Googles G Suite, SKALES runs inside staff mailboxes, delivering training, warning of suspicious emails, collecting telemetry and identifying cultural habits, providing advanced reporting functionality, and rewarding staff through gamification. SKALES also offer a free tier to help smaller businesses adopt cybersecurity.
3CT
3CT aims to provide high level cyber security and information assurance advice to organisations. Offering a range of information security consultancy services including, but not limited to, Cyber Essentials Plus, ISO 27001, GDPR Compliance and Cyber Security Awareness Training. 3CT specialises in tailoring standards and processes to meet an organisation's needs. In a world troubled with business pains, 3CT take compliance off your list by provide preventative measures to reduce your pains and risk. 3CT's redefined approach to managing and assessing risks is to move organisations away from assigning a score with no definitive value. By determining the estimated impact level, they calculate the aggregated cost of your risk exposure.
CyberQ Group
CyberQ Group is a UK award-winning cyber security service provider and consultancy organisation with a solid global presence. They currently have offices in Europe, Asia, and the USA. CyberQ Group offers a range of services, including a fully managed global intelligence-led Cyber Fusion Centre, Cyber Due Diligence, IoT Cyber Assurance and Cloud Security services to protect multi-cloud infrastructure environments. CyberQ Group has partnered with multi-billion-pound global organisations in the Logistics, Mergers and Acquisitions, Retail, Fintech, Accountants, Managed Service Providers, Manufacturing, Not-for-Profit, and Building Facilities Management sectors to improve their cyber maturity
Nex2IT
Nex2IT are digital transformation experts, helping enterprise organisations get the very best from technology. Next2IT works with clients to build digital transformation strategies that allow them to optimise their businesses using technology with a focus on automation, efficiencies, and cost-saving. The Company have experts focused on Cloud computing, virtualisation, networking, DevOps and a great partnership network to support even the most complex IT landscapes.
Midlands Cyber have nominated both Cyber Q Group and PRIZSM Technologies for a speaker slot at Info Security Europe 'Threat Actors, Quantum and The Dark Web'. The cluster encourage attendees to the visit the 'Talking Tactics' stage, 22nd June 15:00-15:00pm to meet the speakers and discover more about Midlands Cyber.
If you are interested to speak to the cluster and meet our companies, you can find the team on stand F11 at London Excel from the 21st to the 23rd of June. Cluster representatives are happy to meet with companies from around the UK to discuss inward investment opportunities and advise how to best get involved in future cluster activity!